Useful Links
The following are links that you might find useful. If you would like your site to be listed and could provide me with a reciprocal link, please Contact Me.
---
Blackpool Employers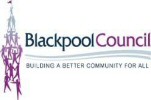 Education


Galleries / Artists

Blackpool Tourist Information
---
Disclaimer
The above website links to third party organisations are provided solely for convenience. Sarah Myerscough (me) accepts no liability for the accuracy or content of these websites or for any issues arising from reliance upon said content. Nor, by inclusion above, do I endorse any product or service advertised on said websites.
Should you discover that any of the above websites contain inappropriate or irrelevant material, please Contact Me so that I can remove the link.
As third party organisations, any of the above services may be withdrawn at any time and without notice.