Lucky Dip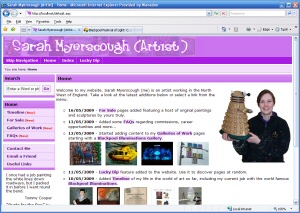 This feature is just a bit of fun to pick one of the pages of my website at random each time you take a chance and use the link.
The page chosen for you to visit on this occasion is:
Use the Lucky Dip link again to change the selection or alternatively use my Index facility to find something more specific.
Also, note the random gallery images link, displayed on every page near the bottom of the menu. Click that link to be taken to the gallery shown.