Early Work 1998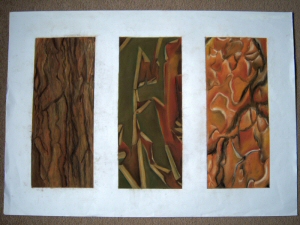 These early works provide a nostalgic insight into the honing of my artistic abilities whilst studying for my BTEC Foundation National Diploma in Art and Design.
They are therefore presented at a low price as I'd rather see someone get some pleasure out of them than consign them to a wheelie bin.
The highlights for me are Despair and Life Drawing. Hope you enjoy them.
Price: £25 (each)
Size: W84cm x H59.5cm / W59.5cm x H84cm
Materials: Acrylic / Oil / Charcoal on paper
If you are interested, please take a look at my Personal Viewings and Making a Purchase pages.
Images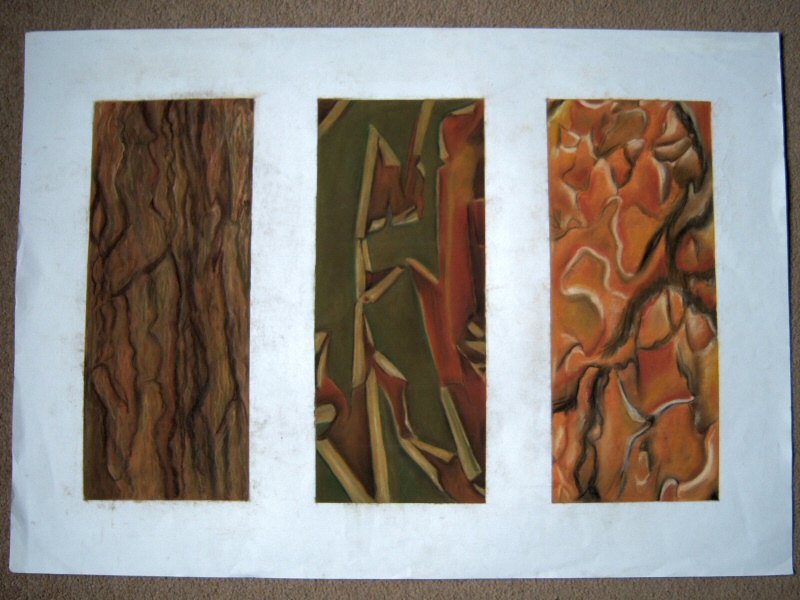 Earth Triptych - Early Work 1998 - For Sale - © Sarah Myerscough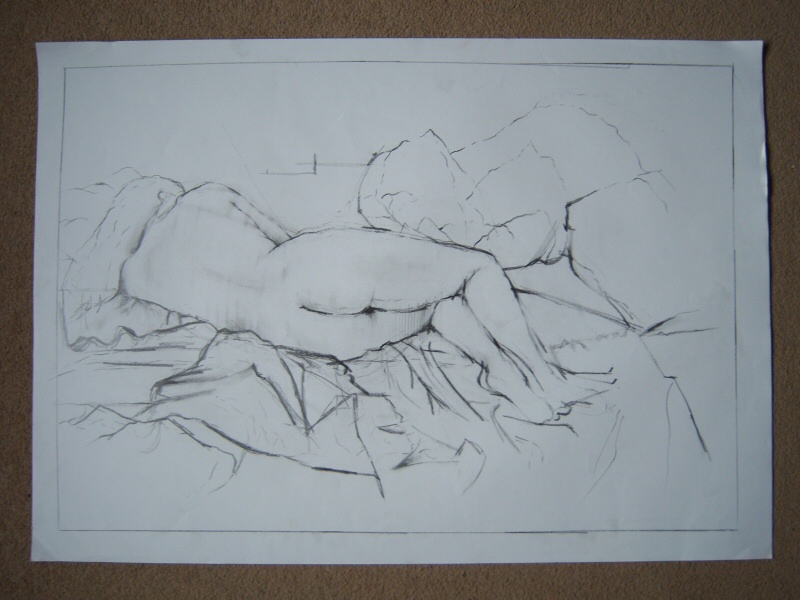 Life Drawing - Early Work 1998 - For Sale - © Sarah Myerscough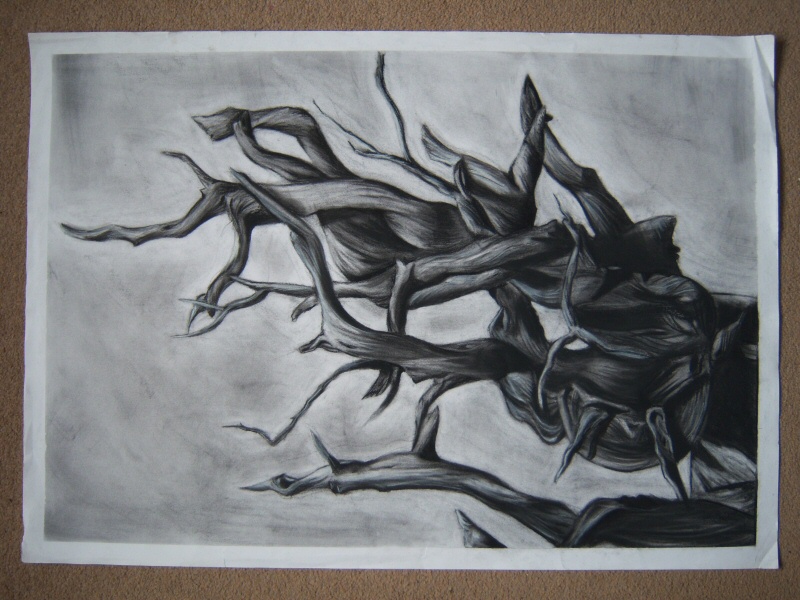 Despair - Early Work 1998 - For Sale - © Sarah Myerscough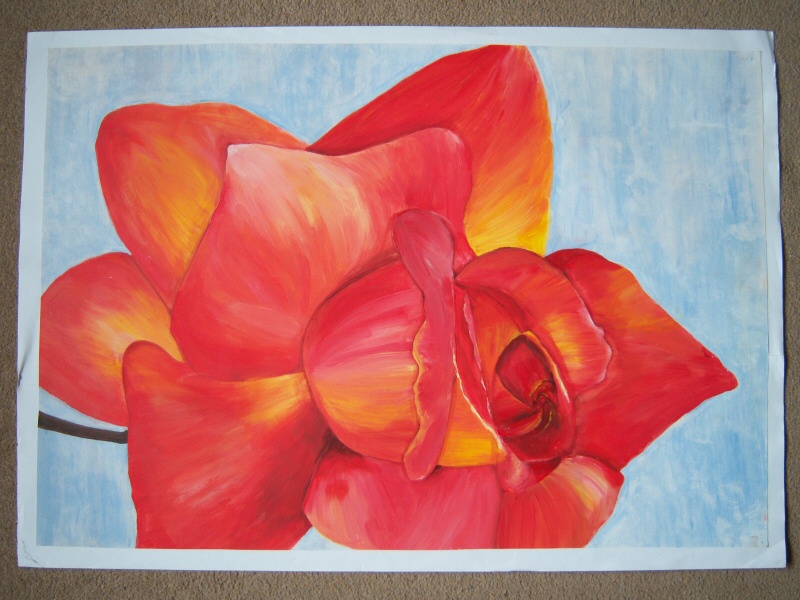 The Rose - Early Work 1998 - For Sale - © Sarah Myerscough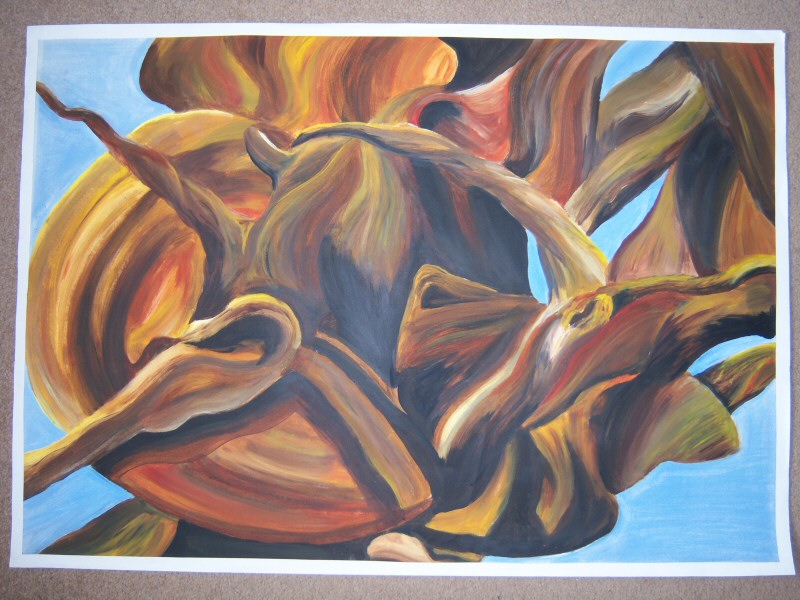 Knotted - Early Work 1998 - For Sale - © Sarah Myerscough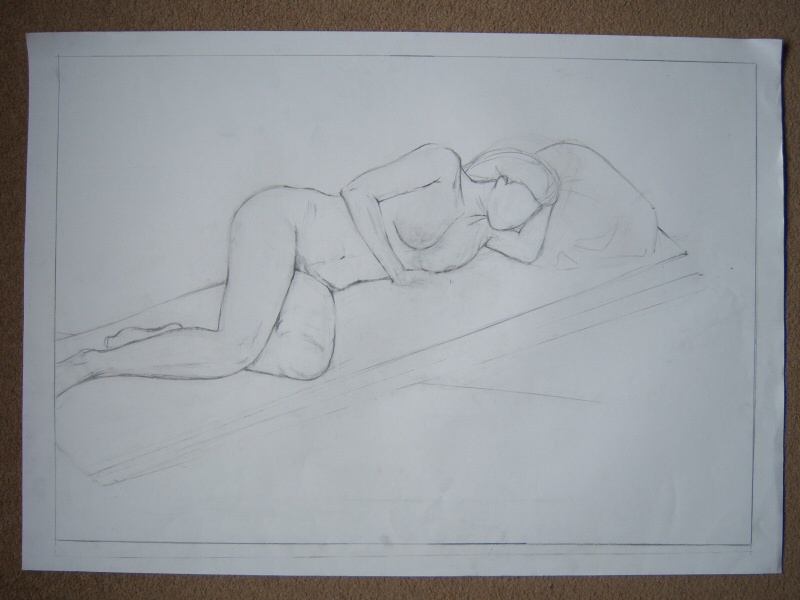 Life Drawing II - Early Work 1998 - For Sale - © Sarah Myerscough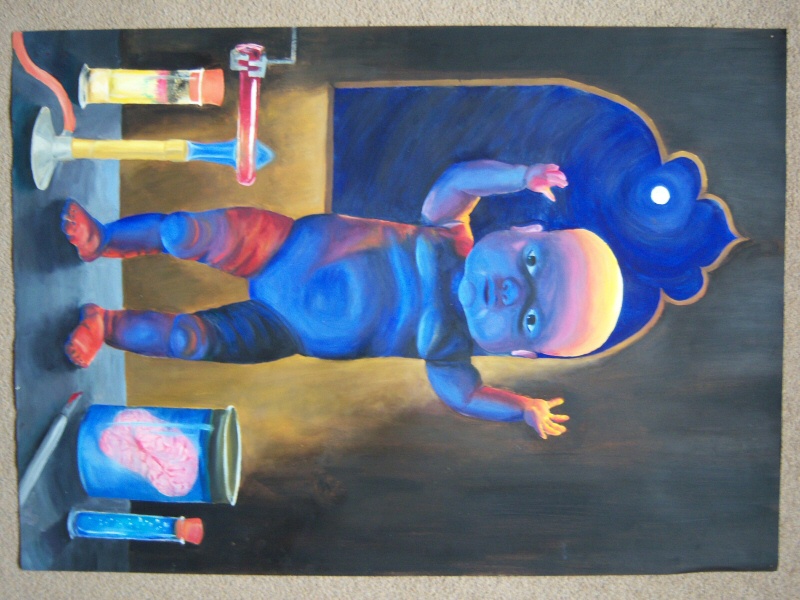 Dark Side of Cloning - Early Work 1998 - For Sale - © Sarah Myerscough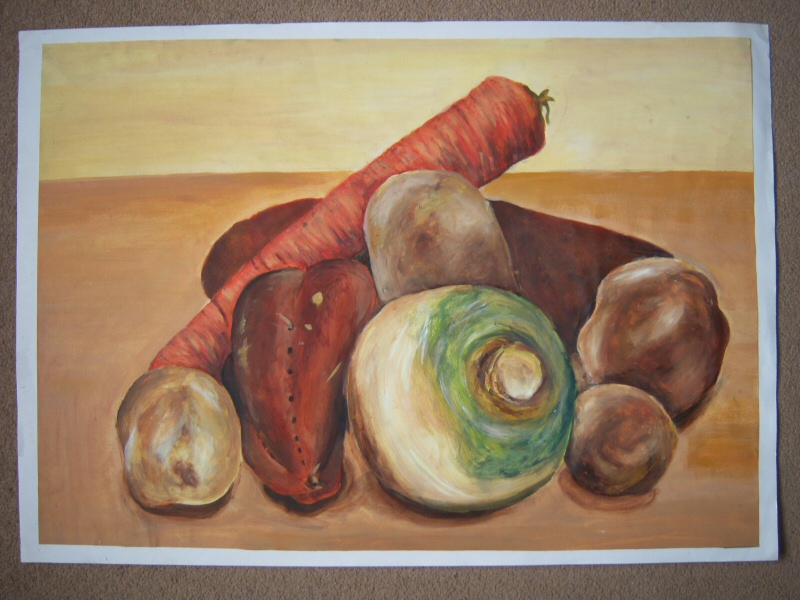 Vegetable Still Life - Early Work 1998 - For Sale - © Sarah Myerscough