Fire and Water 2006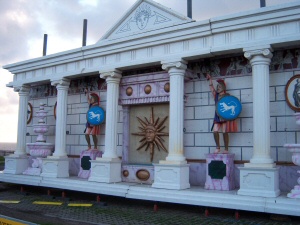 The Fire and Water tableau is another feature which needed a bit of maintenance in 2006.
My contribution was to re-paint the marble effect fountains and the columns.
Photo Gallery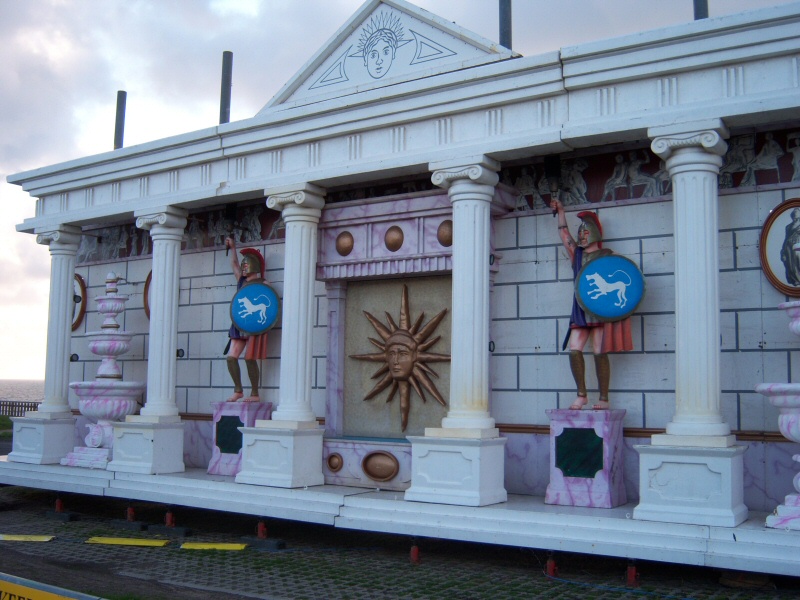 Fire and Water (Columns) - Fire and Water 2006 - Blackpool Illuminations Gallery - © Sarah Myerscough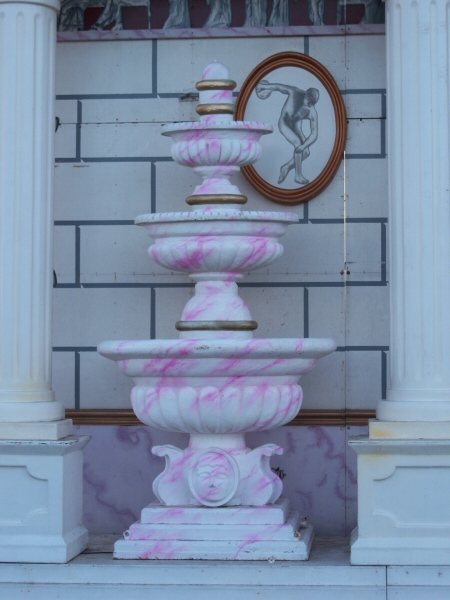 Fire and Water (Marble Fountain) - Fire and Water 2006 - Blackpool Illuminations Gallery - © Sarah Myerscough
What are Blackpool Illuminations?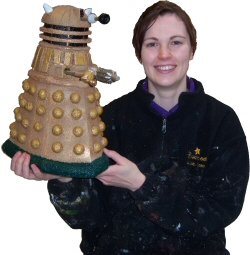 If you have landed on this page from Google or another search engine or from a link on a website, you might just be wondering what you are looking at.
Fire and Water 2006 is a feature within Blackpool Illuminations, the greatest free light show on earth, where Sarah Myerscough (me) works as an artist. The Illuminations are an annual event that takes place from late August / early September to November, along six miles of the promenade in Blackpool, a seaside resort in the North West of England.
Blackpool itself is the most visited seaside resort in Europe and provides family entertainment throughout the year. It has three piers, the 518ft Blackpool Tower featuring an excellent circus, miles of golden sands, a huge amusement park (Blackpool Pleasure Beach), a waxworks (Madame Tussaud's), a Sea Life Centre, a Ripley's Believe It Or Not, a zoo (Blackpool Zoo), two major theatres (Grand Theatre and The Opera House), dozens of amusement arcades (including Coral Island), a water park (Blackpool Sandcastle) and much, much more...
Where should you go next?
If you have landed on this page by chance and are wondering where to go next: