Sun Mirror 2004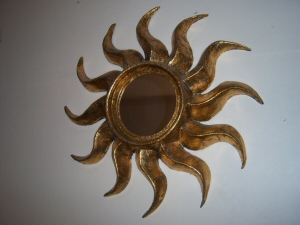 The sun for this mirror was one of a set that I created whilst working at Blackpool Pleasure Beach. It was left over and due to be thrown away, but I liked it so much that I rescued it and added the mirror.
Price: SOLD
Size: H66cm x W66cm x D8cm
Materials: Fibreglass, gold leaf effect and mirror
If you are interested, please take a look at my Personal Viewings and Making a Purchase pages.
Images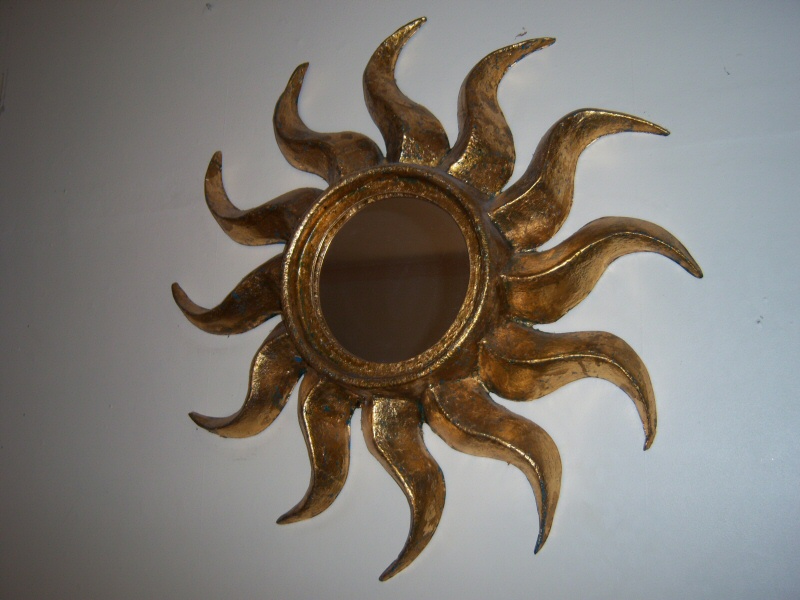 Sun Mirror 2004 (From Right) - Sun Mirror 2004 - For Sale - © Sarah Myerscough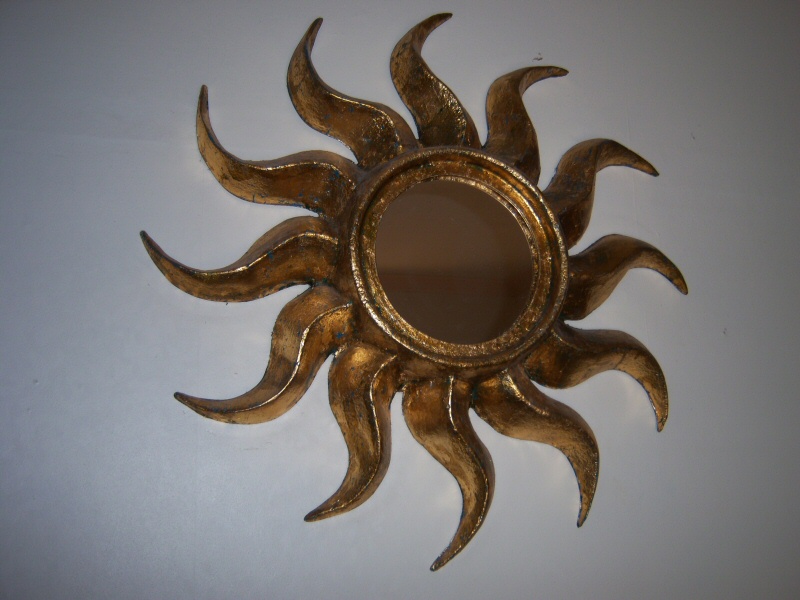 Sun Mirror 2004 (From Left) - Sun Mirror 2004 - For Sale - © Sarah Myerscough