Home (aka Sofas) 2001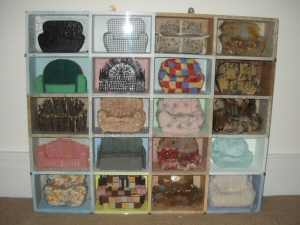 In Home, the sofas are used to represent the title of the piece. In today's TV generation, the sofa, more than any other area of the house, is the focal point for family life.
It is here that the love, laughter, anger, tragedy and misfortunes of Home are most often acted out. Each sofa and its material are intended to represent an event or emotion. Wool reminds us of motherhood and of being cared for as a child, whilst slate could represent the coldness and bitter isolation of a relationship turned sour or the death of a loved one.
The viewer is encouraged to recognise their own experiences within the piece.
Price: £1000
Size: W74cm x H62.5cm x D10.5cm
Materials: Various
If you are interested, please take a look at my Personal Viewings and Making a Purchase pages.
Images

Home (aka Sofas) 2001 - For Sale - © Sarah Myerscough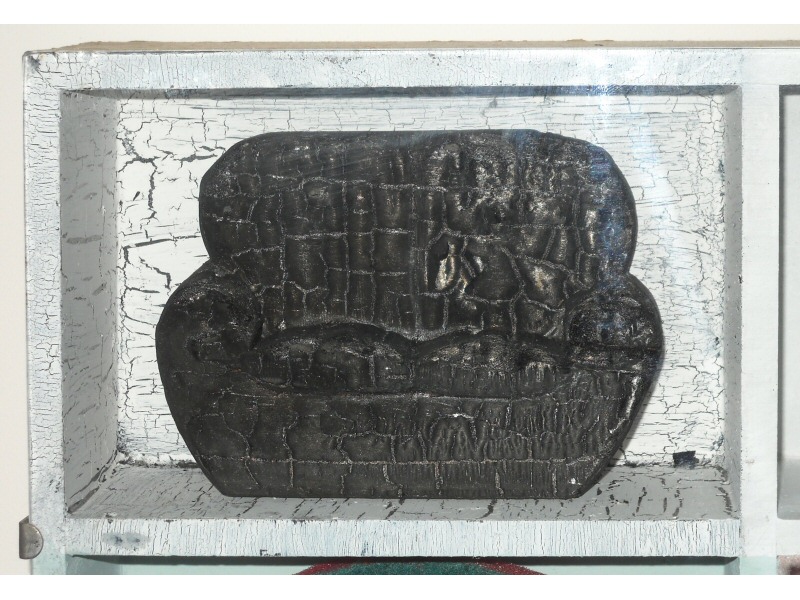 Home (aka Sofas) 2001 - Burnt Wood - Home (aka Sofas) 2001 - For Sale - © Sarah Myerscough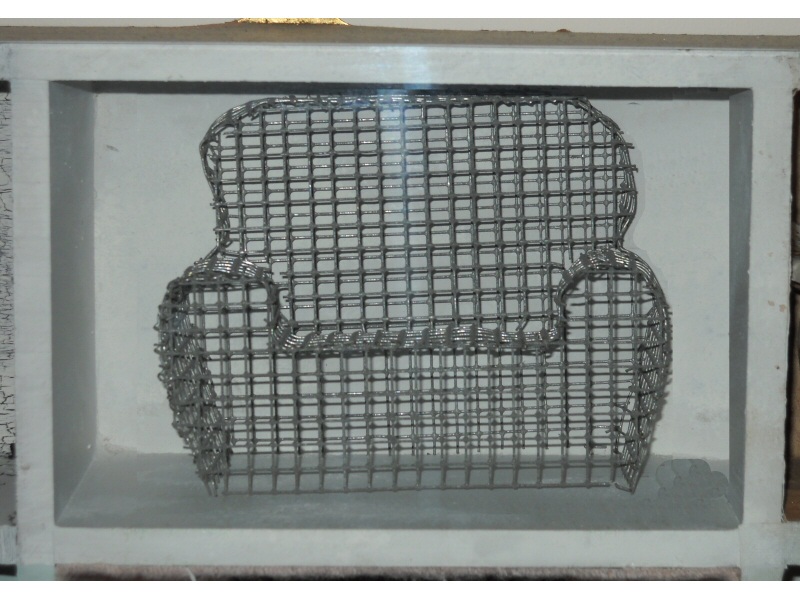 Home (aka Sofas) 2001 - Wire Mesh - Home (aka Sofas) 2001 - For Sale - © Sarah Myerscough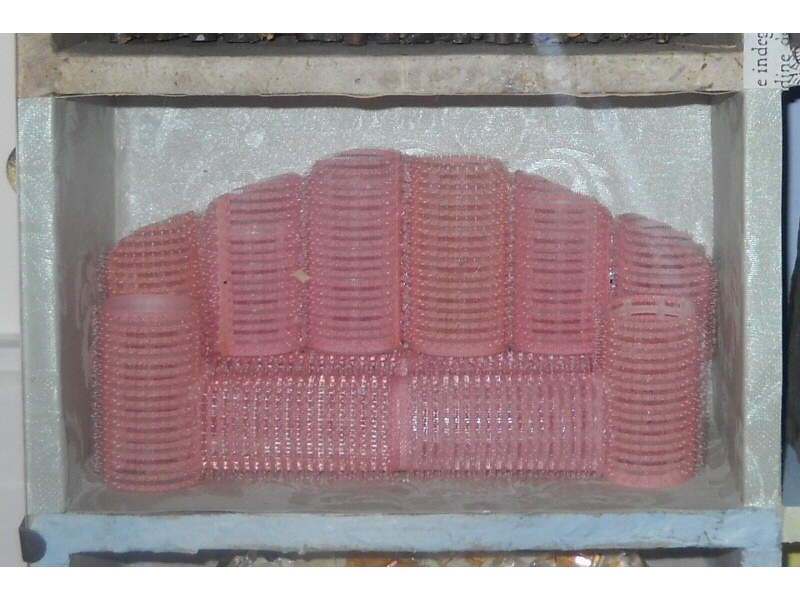 Home (aka Sofas) 2001 - Hair Rollers - Home (aka Sofas) 2001 - For Sale - © Sarah Myerscough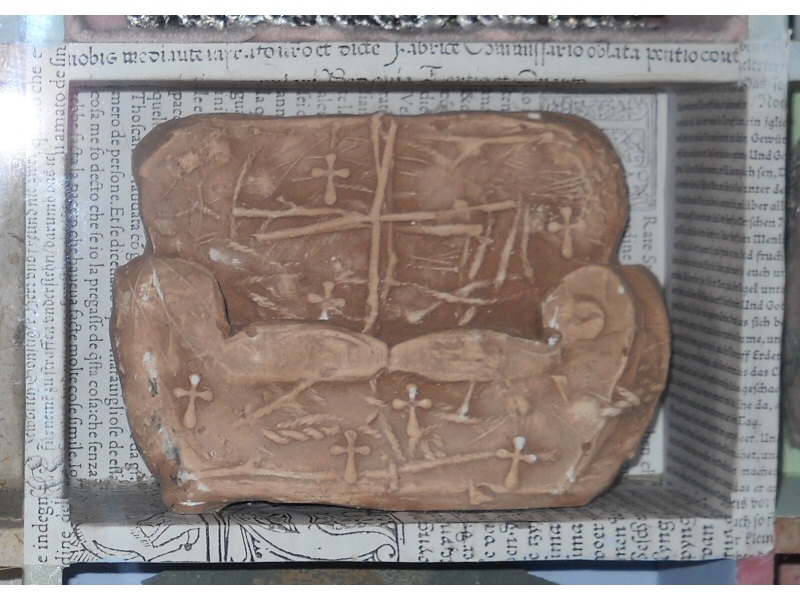 Home (aka Sofas) 2001 - Painted Plaster - Home (aka Sofas) 2001 - For Sale - © Sarah Myerscough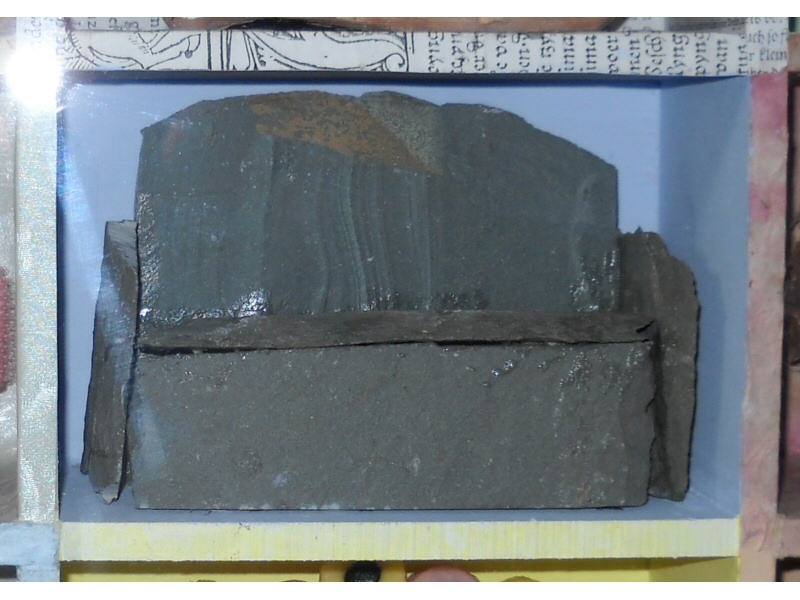 Home (aka Sofas) 2001 - Slate - Home (aka Sofas) 2001 - For Sale - © Sarah Myerscough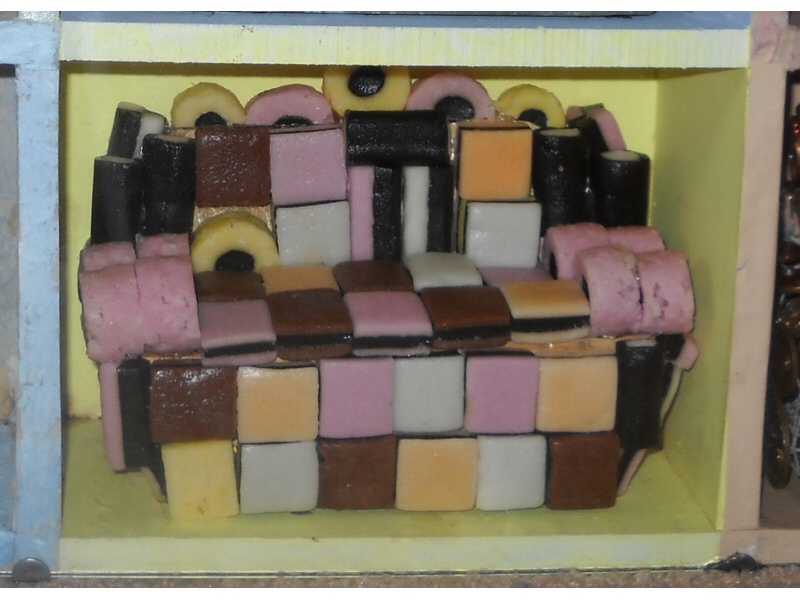 Home (aka Sofas) 2001 - Liquorice Allsorts - Home (aka Sofas) 2001 - For Sale - © Sarah Myerscough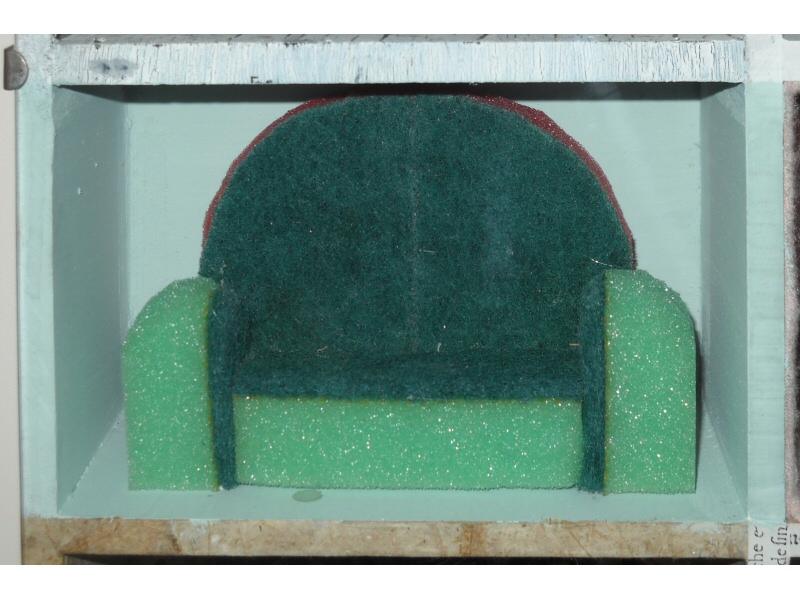 Home (aka Sofas) 2001 - Scouring Pads - Home (aka Sofas) 2001 - For Sale - © Sarah Myerscough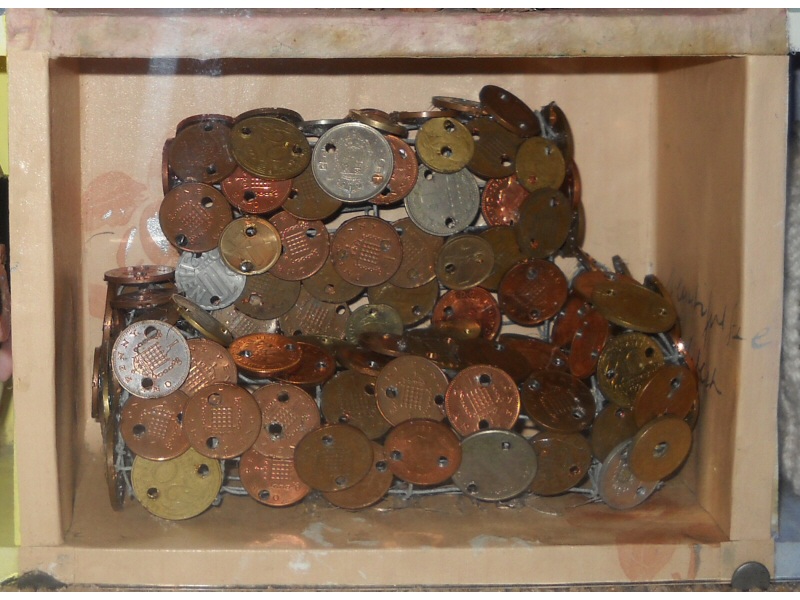 Home (aka Sofas) 2001 - Coins - Home (aka Sofas) 2001 - For Sale - © Sarah Myerscough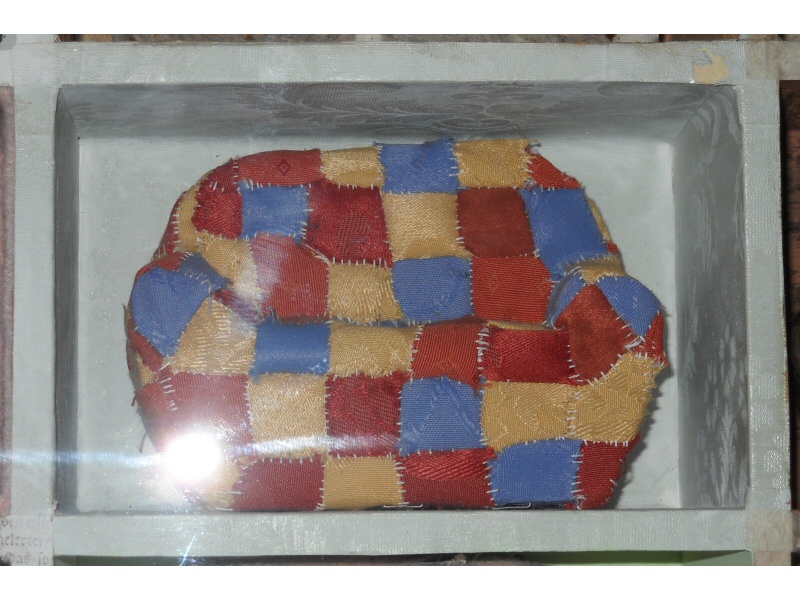 Home (aka Sofas) 2001 - Stitched Leather - Home (aka Sofas) 2001 - For Sale - © Sarah Myerscough

Home (aka Sofas) 2001 - Fabric and Wire - Home (aka Sofas) 2001 - For Sale - © Sarah Myerscough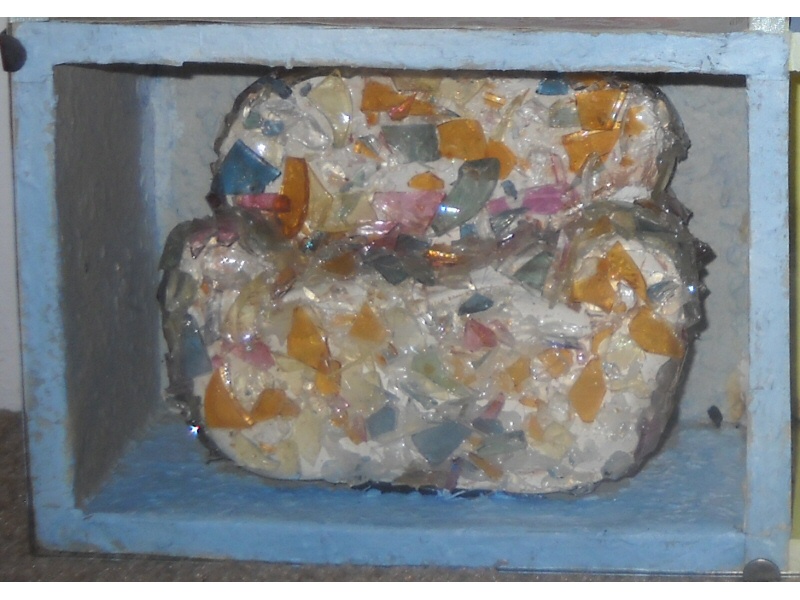 Home (aka Sofas) 2001 - Crushed Glass - Home (aka Sofas) 2001 - For Sale - © Sarah Myerscough