Non-Conformity 2001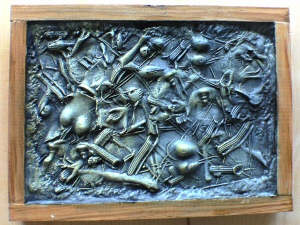 An early body of work, Non-Conformity represents an attack on the media and advertisers for their efforts to force us to conform to an increasingly unattainable ideal. It seeks to challenge the unrealistic images of the slim, beautiful, youthful and ever fashionable.
The strong weighting of female to male imagery is intentional, but the inclusion of a male figure illustrates how the ideal is now being extended to men. With the destruction of this perfect image before them, I hope to persuade the viewer to take back their individuality and cry death to the monotony of the factory made Barbie clone.
Select a link from the menu to view the pieces in the collection.