Being Different 1999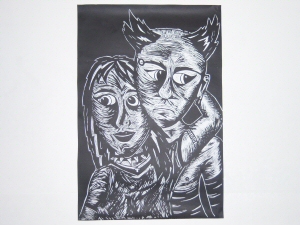 Being Different was created by carving an image into linoleum and then inking it to create a print. There are only two prints surviving and the linoleum itself is no more. One of the prints is a good strong black and has been trimmed, the other is weaker and still has the original border on.
The piece itself features a couple of young punk / goth rockers and attempts to capture the experience of adolescence, the desire to be different, the angst of teenage life and the sheer coolness of a time in our lives that we never repeat.
Price: £50 (Strong) / £30 (Weak)
Size: W51cm x H75.5cm (Strong) / W59.5cm x H84cm (Weak)
Materials: Black ink on paper
If you are interested, please take a look at my Personal Viewings and Making a Purchase pages.
Images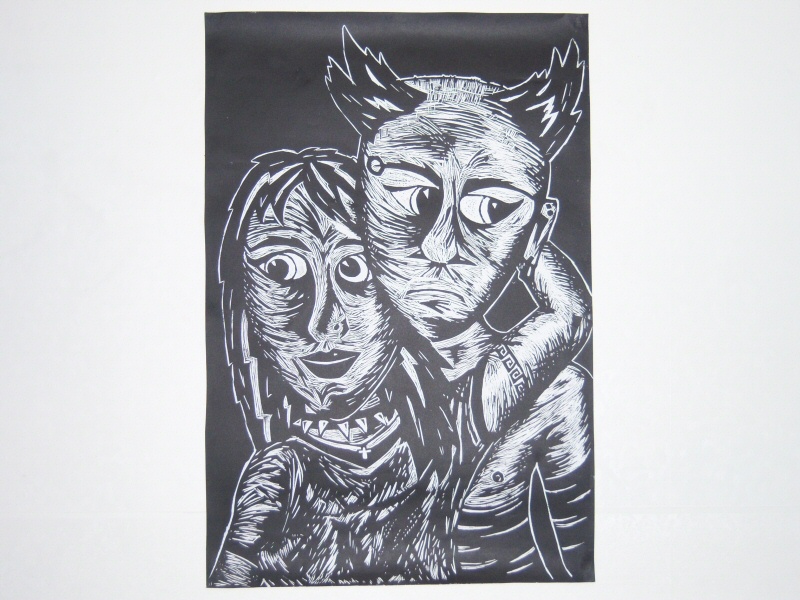 Being Different (aka Punk Rockers) - Strong Print - Being Different 1999 - For Sale - © Sarah Myerscough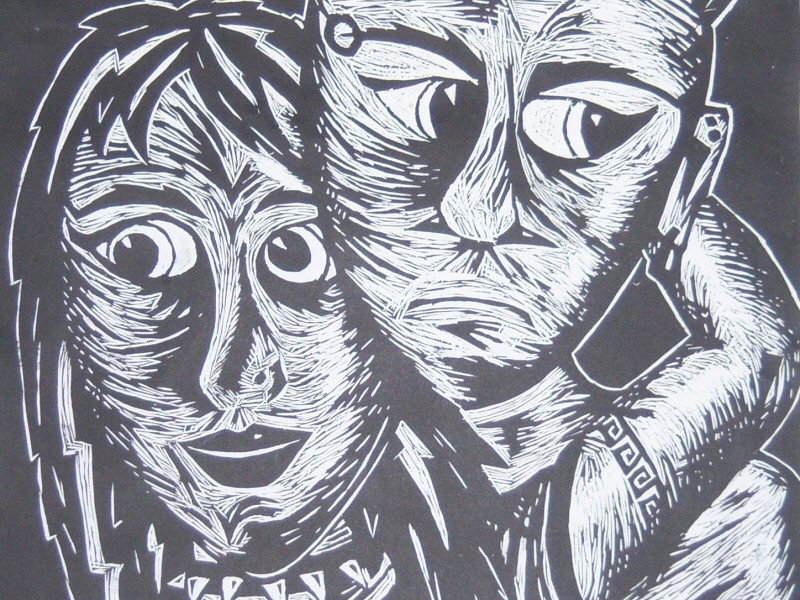 Being Different (aka Punk Rockers) - Strong Print (Detail) - Being Different 1999 - For Sale - © Sarah Myerscough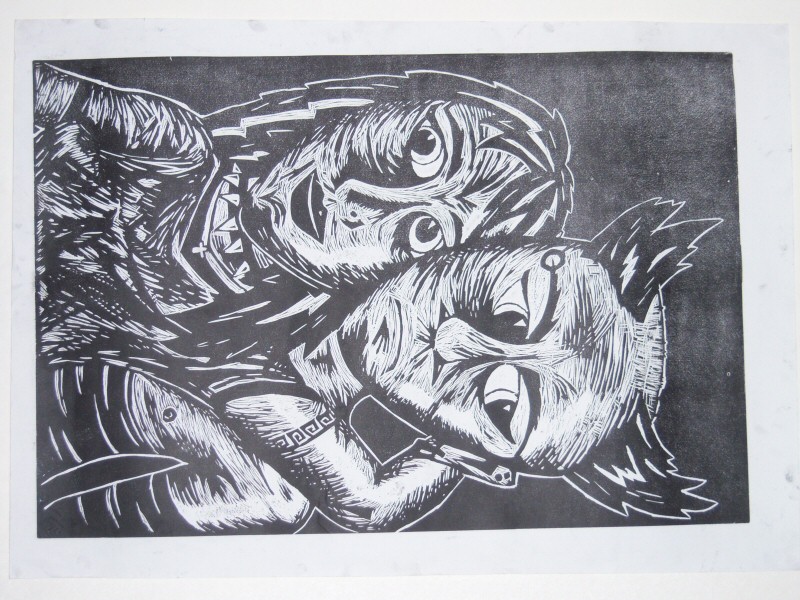 Being Different (aka Punk Rockers) - Weak Print - Being Different 1999 - For Sale - © Sarah Myerscough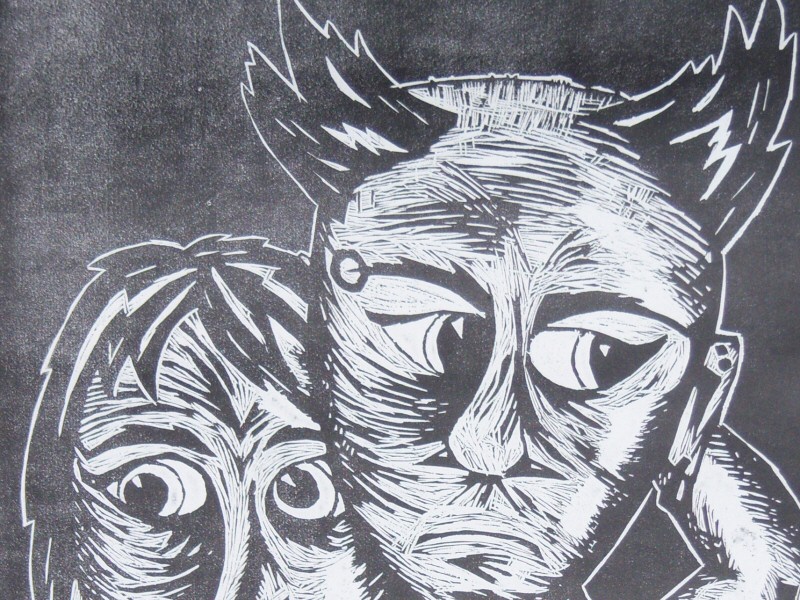 Being Different (aka Punk Rockers) - Weak Print (Detail) - Being Different 1999 - For Sale - © Sarah Myerscough