Concept and Design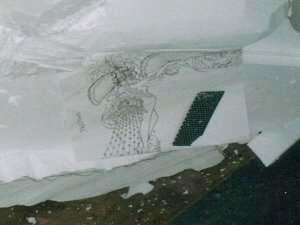 The Decodance features I have chosen for this Making of a Blackpool Illumination section were actually designed by Laurence Llewelyn-Bowen for the 2007 Blackpool Illuminations. Laurence's concept for Decodance was to take the elegance, glamour and glitz of the 1920s and 30s Illuminations and marry it up to the cheeky and sexy Blackpool of the 21st century.
The resulting designs he created were of six burlesque beauties named Cupide, Flore, Galatie, Persephone, Selena and Vulcine. I had the pleasure of working on all of them, but it is Cupide I'll be focussing on to show the process involved.
Designs are created using a computer or lovingly by hand as with Decodance. Whatever the design the big challenge is always realising the dream. How do we make a pretty picture into a fully working feature? This involves a team of people behind the scenes. Joiners, electricians, fitters and artists all have to work together to decide the best way to build the feature. Concerns include what lighting will be required, making it strong enough to withstand the winds on Blackpool sea-front, how any features such as moving parts will work, size for transportation, realities of budgets, available time and much more... Compromises often have to be made and it is rare that everything originally envisaged will make it to the final product.
Sadly, the photographs here aren't very good, but they're all I could find of the designs themselves. They're A4 sized artist's copies used for reference during carving. I've contacted Laurence Llewelyn-Bowen to ask for permission to use better shots of the original designs so watch this space!
Photo Gallery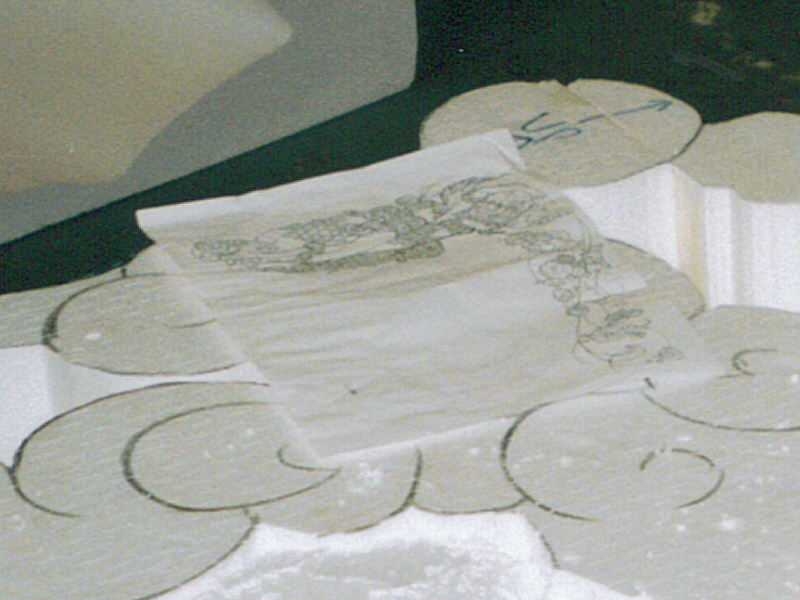 Artists working copy of the Cupide design - Concept and Design - Making of a Blackpool Illumination - © Sarah Myerscough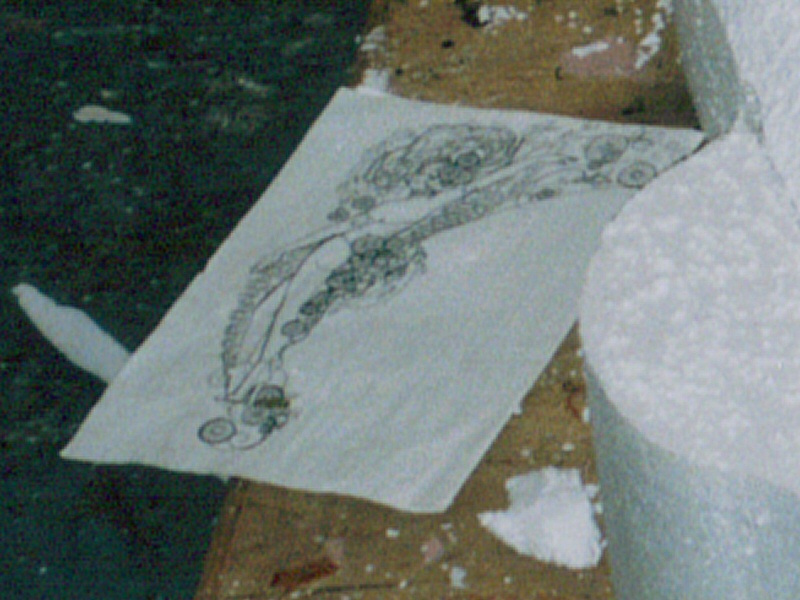 Artists working copy of the Flore design - Concept and Design - Making of a Blackpool Illumination - © Sarah Myerscough

Artists working copy of the Vulcine design - Concept and Design - Making of a Blackpool Illumination - © Sarah Myerscough
What are Blackpool Illuminations?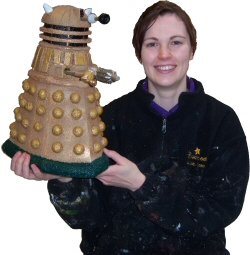 If you have landed on this page from Google or another search engine or from a link on a website, you might just be wondering what you are looking at.
Blackpool Illuminations is the greatest free light show on earth, where Sarah Myerscough (me) works as an artist. The Illuminations are an annual event that takes place from late August / early September to November, along six miles of the promenade in Blackpool, a seaside resort in the North West of England.
Blackpool itself is the most visited seaside resort in Europe and provides family entertainment throughout the year. It has three piers, the 518ft Blackpool Tower featuring an excellent circus, miles of golden sands, a huge amusement park (Blackpool Pleasure Beach), a waxworks (Madame Tussaud's), a Sea Life Centre, a Ripley's Believe It Or Not, a zoo (Blackpool Zoo), two major theatres (Grand Theatre and The Opera House), dozens of amusement arcades (including Coral Island), a water park (Blackpool Sandcastle) and much, much more...
Where should you go next?
If you have landed on this page by chance and are wondering where to go next: