Galleries of Work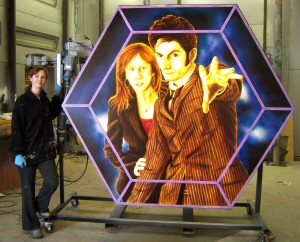 This section of the website is dedicated to photos of my work and will grow substantially as time goes on. I'll also be including a bit of background about each body of work such as what materials were used and what my involvement was.
As well as photos of my current post at Blackpool Illuminations, I will be adding a whole host of photos from my time as an artist / model maker at Blackpool Pleasure Beach and some from my time whilst studying for my BA Hons Fine Art.
A lot of photo scanning is going to take place!
Select a link from them menu to start viewing the galleries that I have uploaded so far.