Open Grave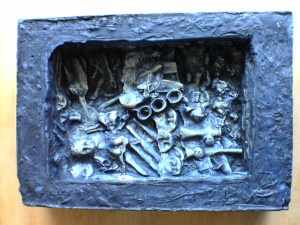 The Non-Conformity series represents an attack on the media and advertisers for their efforts to force us to conform to an increasingly unattainable ideal. It seeks to challenge the unrealistic images of the slim, beautiful, youthful and ever fashionable. With the destruction of this perfect image before them, I hope to persuade the viewer to take back their individuality and cry death to the monotony of the factory made Barbie clone.
Rather than our dignity, why not throw everything artificial into an open grave?
Price: SOLD
Size: L42cm x W29.5cm x D9cm
Materials: Plastic figurine pieces and accessories in plaster
If you are interested, please take a look at my Personal Viewings and Making a Purchase pages.
Images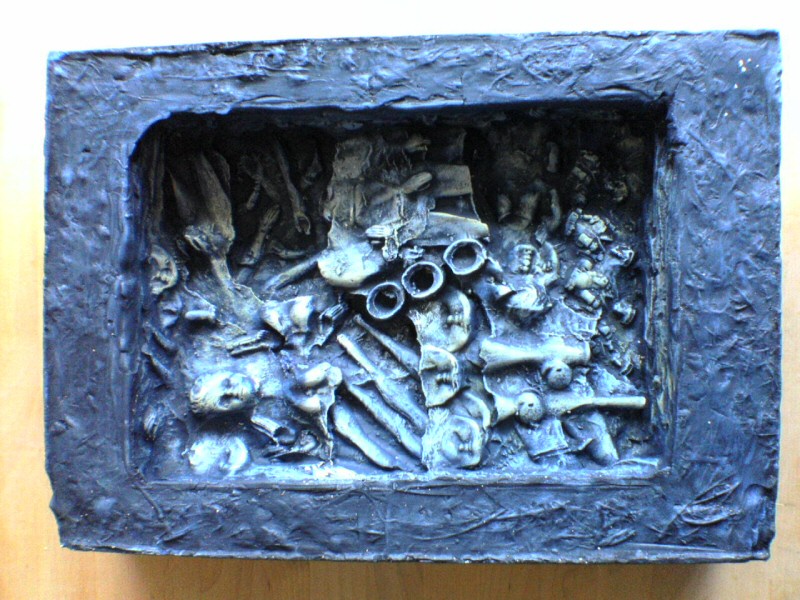 Open Grave - Non-Conformity 2001 - © Sarah Myerscough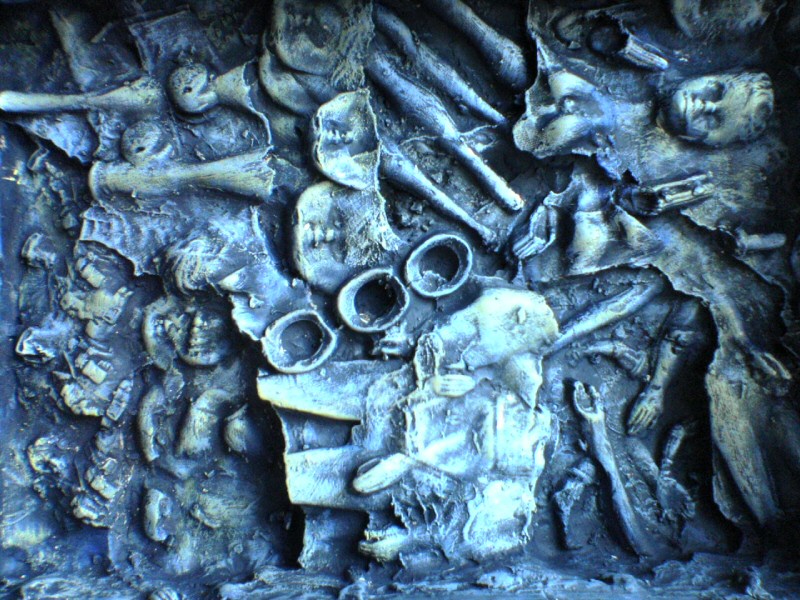 Open Grave (Detail) - Open Grave - Non-Conformity 2001 - © Sarah Myerscough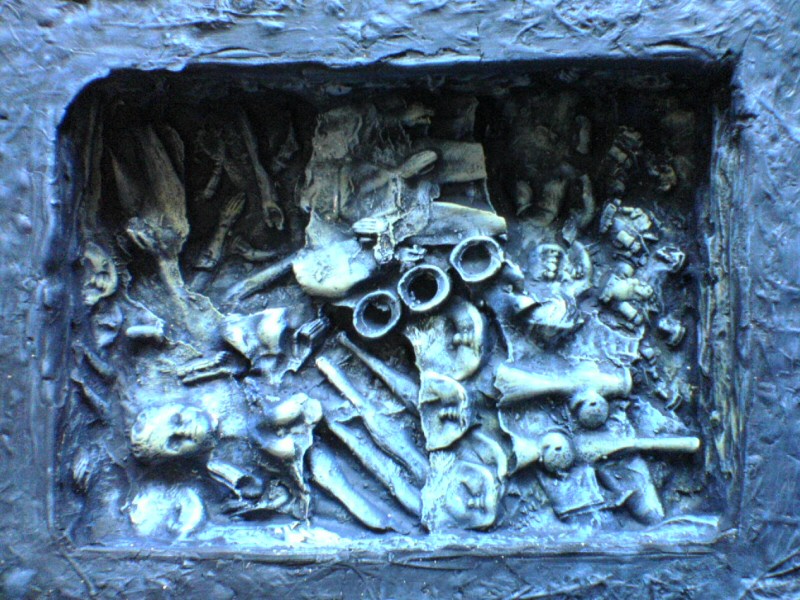 Open Grave (Detail) - Open Grave - Non-Conformity 2001 - © Sarah Myerscough